This simple cake recipe uses pistachio pudding mix and lemon-lime flavored carbonated beverage to deliver a cake that is great for potlucks or family gatherings.
yields 18 servings
Ingredients
1 (18.25 ounce) package white cake mix
¾ cup vegetable oil
1 cup lemon-lime flavored carbonated beverage
3 large eggs eggs
2 (3 ounce) packages instant pistachio pudding mix
2 (1.3 ounce) envelopes whipped topping mix
1 ½ cups milk
Directions
Step 1
Beat cake mix, oil, soda, eggs, and first package of pudding until smooth. Pour batter into greased 9 x 13 inch pan.
Step 2
Bake at 325 degrees F (165 degrees C) for 45 minutes, or cake tests done.
Step 3
Beat Dream Whip ™ , milk, and pudding until stiff; pour over cooled cake. Refrigerate.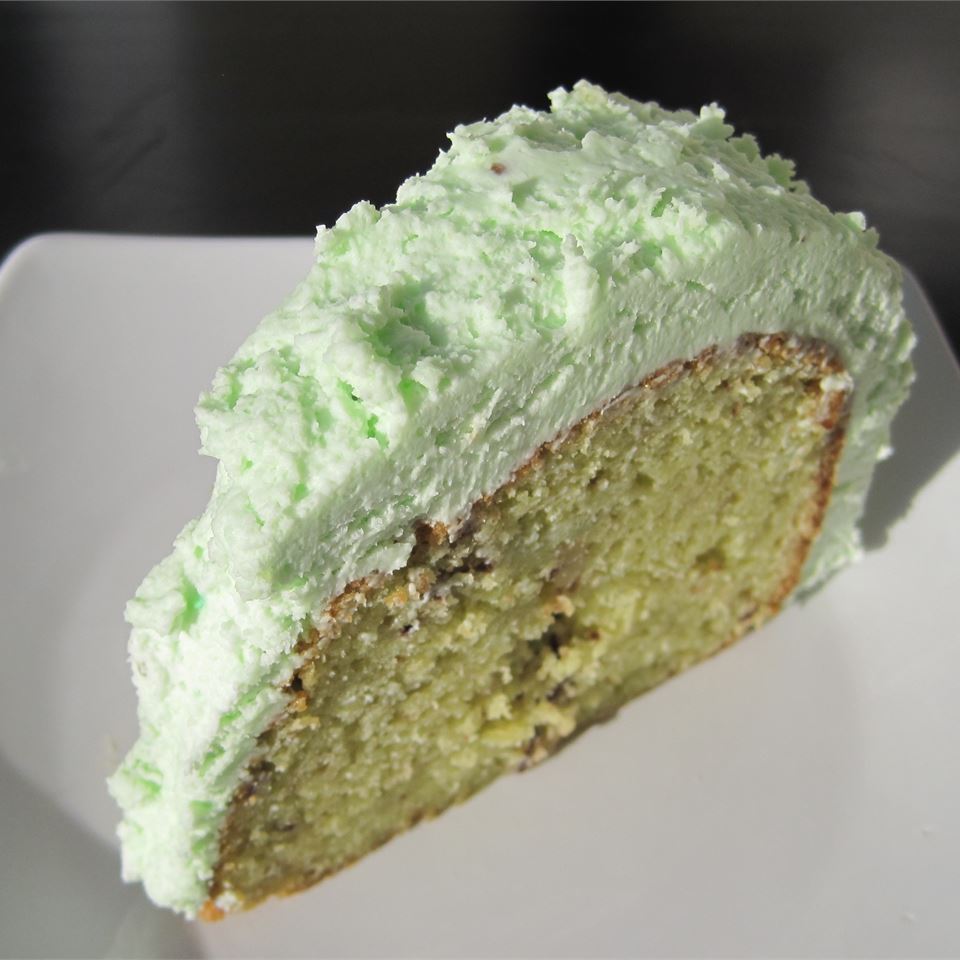 Nutrition Facts
Per Serving:
294.6 calories; protein 3g 6% DV; carbohydrates 38.9g 13% DV; fat 13.7g 21% DV; cholesterol 32.6mg 11% DV; sodium 368.1mg 15% DV.