In 2016, one young man made waves because of one single action that got everyone online talking.
Back then, 18-year-old Cole Dotson was just a senior. He was driving by Continental High School in Continental, Ohio, when he suddenly stopped: he saw that, to his horror, the American flag was touching the ground.
In fact, U.S. Code for the flag states the flag "should never touch anything beneath it, such as the ground, the floor, water, or merchandise."
Young Cole knew what he had to do. He pulled off the road and held the flag off the ground. He called his grandmother, who works at the school, for help. 20 minutes passed before the flag could be raised again, but Cole did not waver.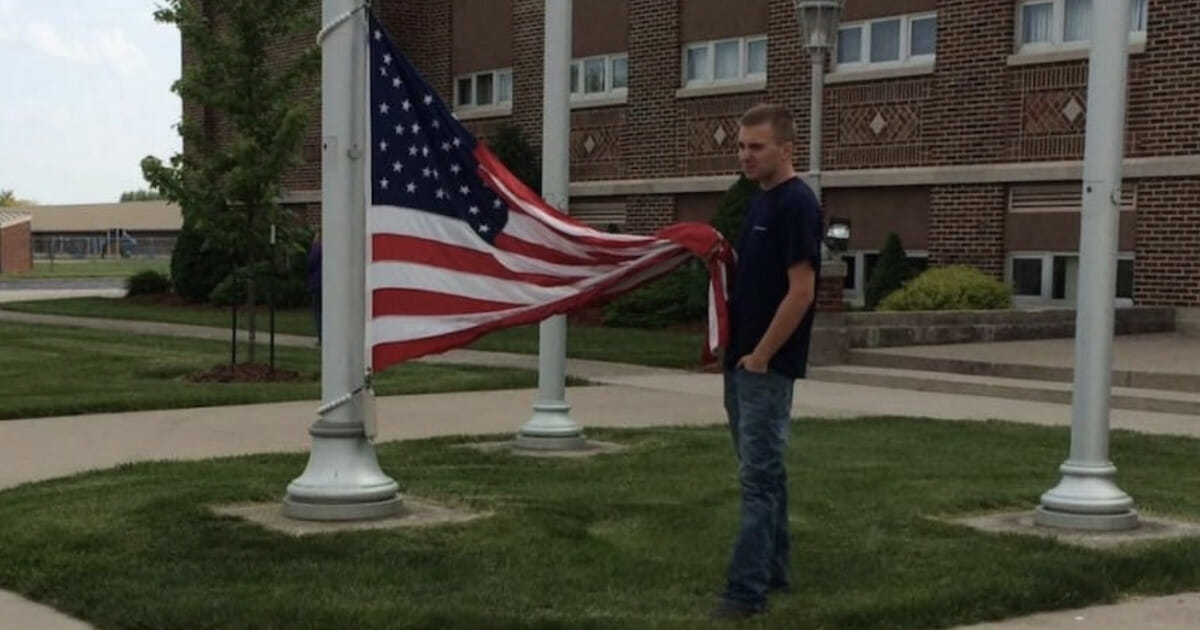 The young man said,  "I was just doing what I thought was my duty as an American citizen and future Marine."
Just after graduation, on June 6, he reported to Parris Island, South Carolina, for Marine boot camp.
What a patriotic young man! He certainly did the right thing and clearly loves his country very much. He's now serving his country, but every action, both big and small, counts! Please share to applaud this young man!