Lemon lover or not, these bars are so melt in your mouth you'll want to eat the whole pan. I have had this recipe for years. Everyone loves them and I hope you will too! 3 sticks of butter in these bars. What else is there to say! Enjoy.
These creamy bars are a perfect after-dinner or brunch treat.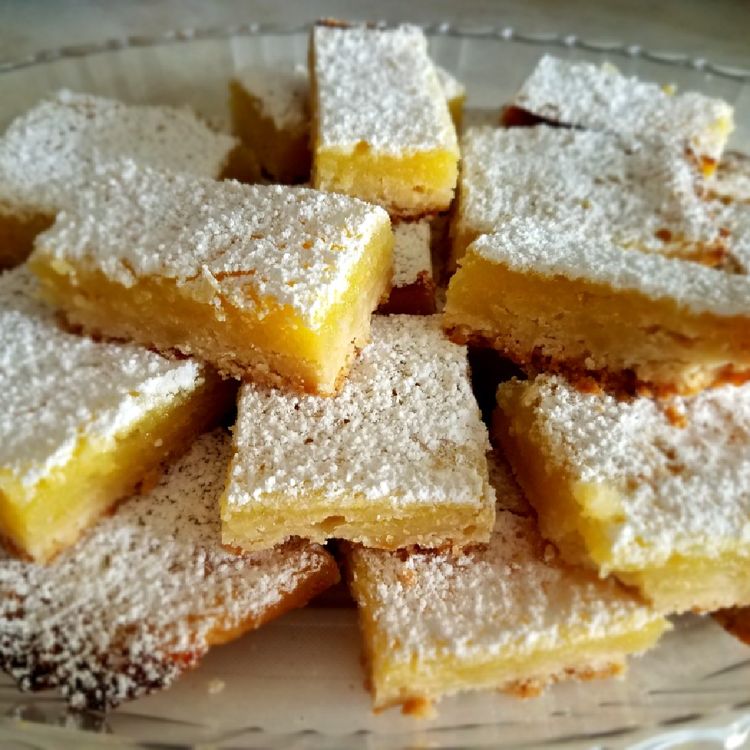 To Make those Amazing Lemon bars You'Il need The following Ingredients: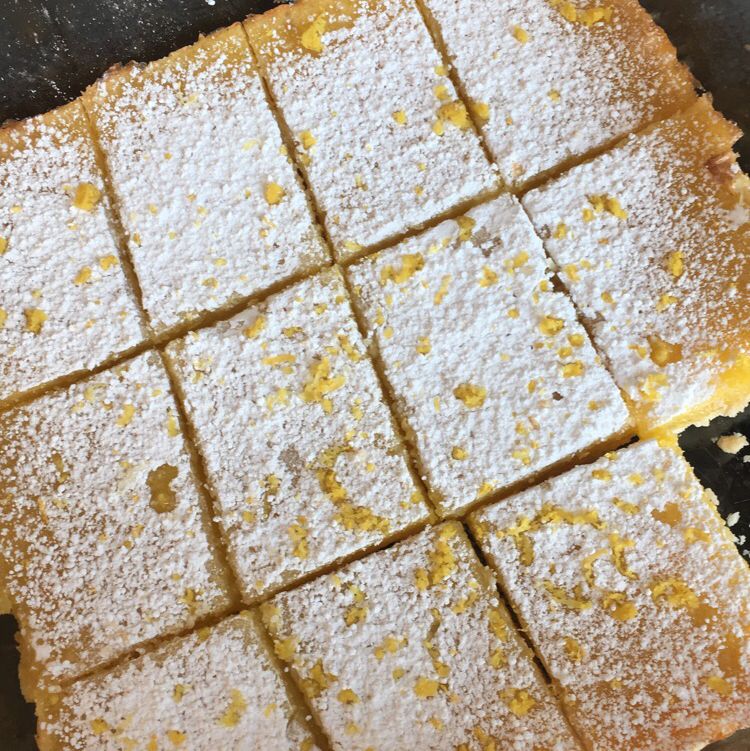 Ingredients:
CRUST:
2 c all-purpose flour
1 c butter softened (no substituting)
1/2 c powdered sugar
FILLING:
4 eggs (slightly beaten)
2 c sugar
4 Tbsp flour
6 Tbsp lemon juice (I use bottled)
FROSTING:
1/2 c butter (softened)
1 c powdered sugar
1 tsp milk
2 Tbsp cold water
And now Let's go for how to make it:
Directions:
1. Mix crust ingredients with fork as you would for a pie crust. Pat into a 9×13 pan which has been greased and floured. Bake at 350 degrees for 15 minutes.
2. As crust is baking, mix filling.
3. After crust has baked for 15 minutes pour filling over crust and continue baking for 25 minutes. Cool bars completely.
4. Make frosting by beating butter, powdered sugar and milk for 6 to 8 minutes on high speed. Then add 2 tbsp cold water one at a time. Beat until smooth. Spread over cooled bars.