This is one of the most requested meals to make from my children and the most requested recipe asked to share with friends and Family.
So now I will share it with everyone! I would rather have this than regular lasagna! Others say the same! One friend who took the recipe down and made it for her boys, told me she had to make it twice a week for a month as her boys kept asking for it! Enjoy ?
So easy and quick to prepare – perfect for a fast meal after a long work day!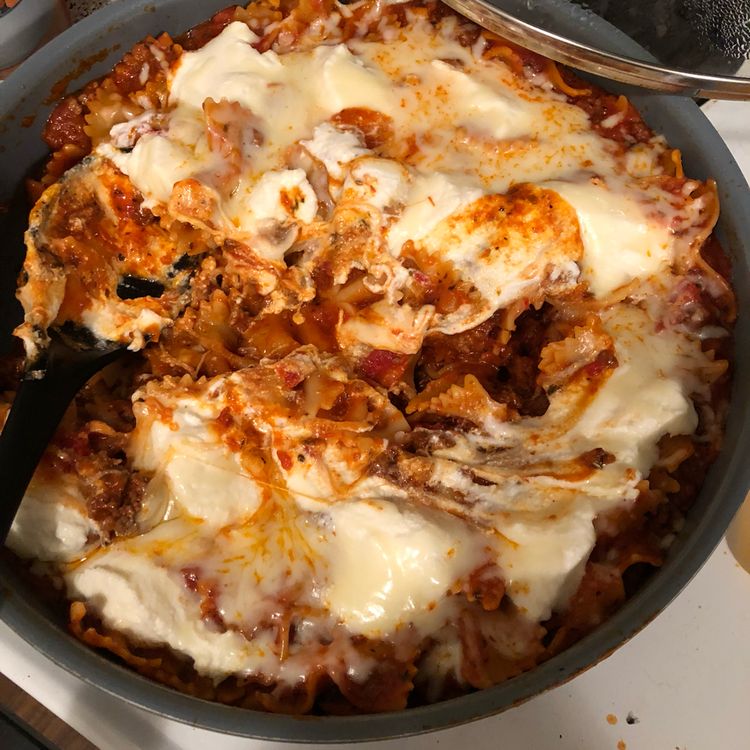 Cook time: 35 Min  Prep time: 25 Min  Serves: 6
To Make this "amazing Lasagna" Recipe You'Il need the following Ingredients: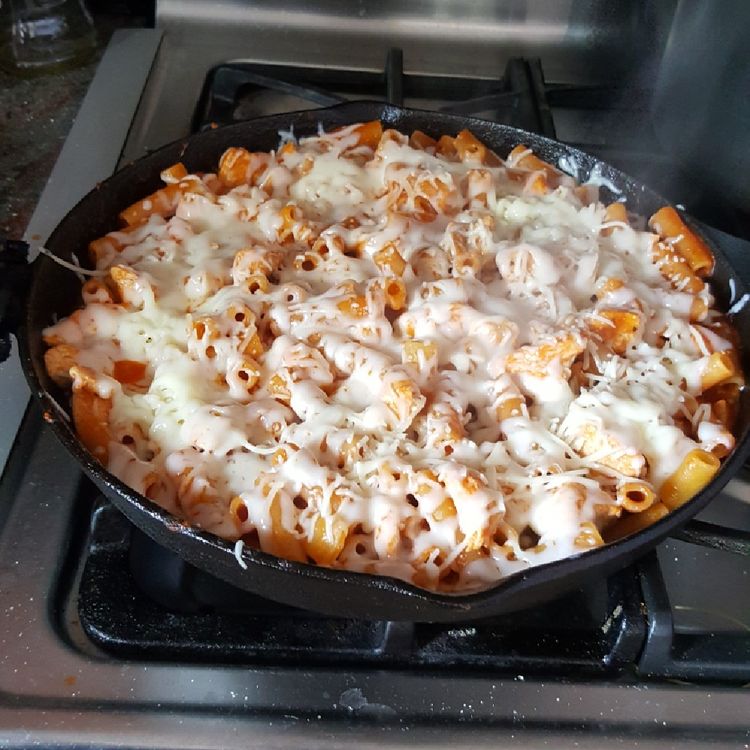 Ingredients:
1 lb ground beef
1/2 lb mild Italian sausage
1 jar(s) tomato & basil pasta sauce (your favorite), 26 oz
1 c water
6 lasagna noodles, uncooked (broken into 2 inch or so pieces)
12 oz container of cottage cheese (I like small curd)
1/2 c grated Parmesan cheese
1 Tbsp dried parsley
1 egg
2 c shredded Italian blend cheese
1 small green pepper (about half a cup)
1/4 c onion
Directions:
1. In a large skillet cook together ground beef and Italian sausage. Half way through add the green peppers and onion. Cook until meat is cooked through and onions are clear. Drain.
2. Stir in pasta sauce, water and uncooked, broken lasagna noodles.
3. Reduce heat to medium low and cover with a lid. Cook for 20 – 25 mins. Stir occsionally until pasta is almost tender.
4. Meanwhile, in a small bowl, mix cottage cheese, Parmesan, parsley and egg. Spread over partially cooked meat mixture. Sprinkle with the shredded cheese. Cover again and cook 10 – 15 minutes longer or until cottage cheese mix is set and pasta is tender.