Indulge in the savory and flavorful dish of Mongolian Ground Beef that is perfect for a cozy night in. This recipe is easy to follow and calls for simple ingredients such as ground beef, garlic, ginger, and green onions, making it a go-to meal when you're short on time. The aromatic blend of coconut aminos, apple cider vinegar, and coconut sugar creates a deliciously sweet and tangy sauce that is irresistibly appetizing. You can serve this scrumptious dish over cauliflower rice or pair it with your favorite vegetables for a nutritious and satisfying meal. Give it a try and enjoy a delectable and wholesome dinner that your family and friends will surely love!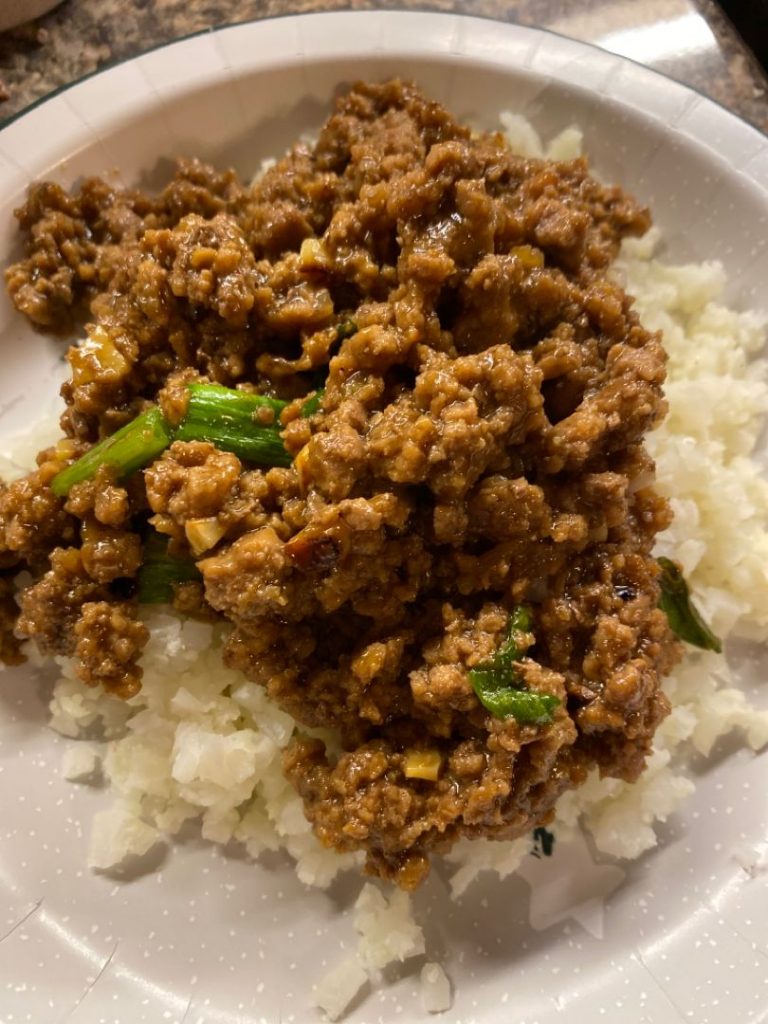 total time: 25 MINUTES
yield: 4 SERVINGS
Ingredients:
1 pound ground beef
1 teaspoon sea salt
1/3 cup coconut aminos
1/4 cup broth
1 teaspoon apple cider vinegar
2 teaspoons coconut sugar (optional)
1 tablespoon plus 1 teaspoon arrowroot starch
1 thumb-sized piece of ginger, grated
3 cloves garlic, minced
4 green onions, sliced into 1-inch pieces
Instructions:
In a large skillet, brown the ground beef over medium heat, seasoning with salt and pepper if desired. Once browned, remove the meat from the pan and set aside, leaving about 2 tablespoons of fat in the pan.
Whisk together the coconut aminos, broth, apple cider vinegar, coconut sugar (if using), and arrowroot starch in a separate bowl. Set aside.
Using the same skillet, lower the heat to medium-low and add the garlic and ginger. Cook for 2-3 minutes or until fragrant.
Pour the sauce into the skillet and stir. Let it heat and thicken for 1-2 minutes.
Add the ground beef to the skillet and stir well to coat it with the sauce.
Add the green onions and cook for 2-3 minutes or until they have softened.
Serve hot over cauliflower rice or with your choice of vegetables.