Lemon and blueberries go together like peas and carrots! The glaze on top of this bread is made with granulated sugar which adds a delightful, cravable crunch.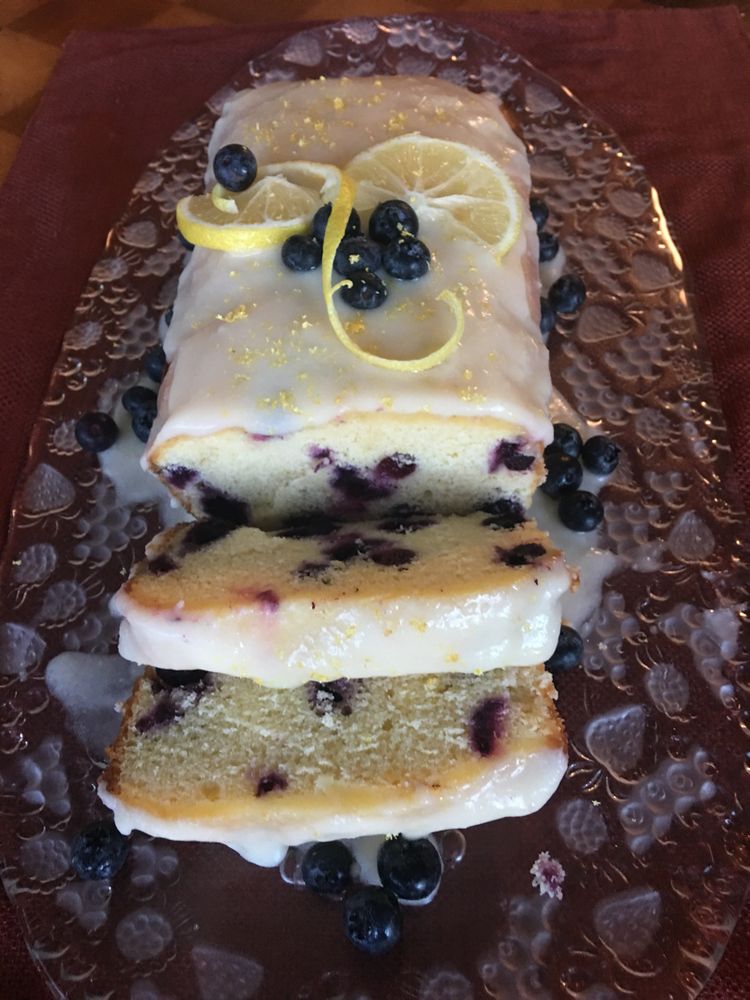 Cook time: 55 Min  Prep time: 20 Min  Serves: makes 1 loaf
To Make this amazing recipe You'Il need the following ingredients: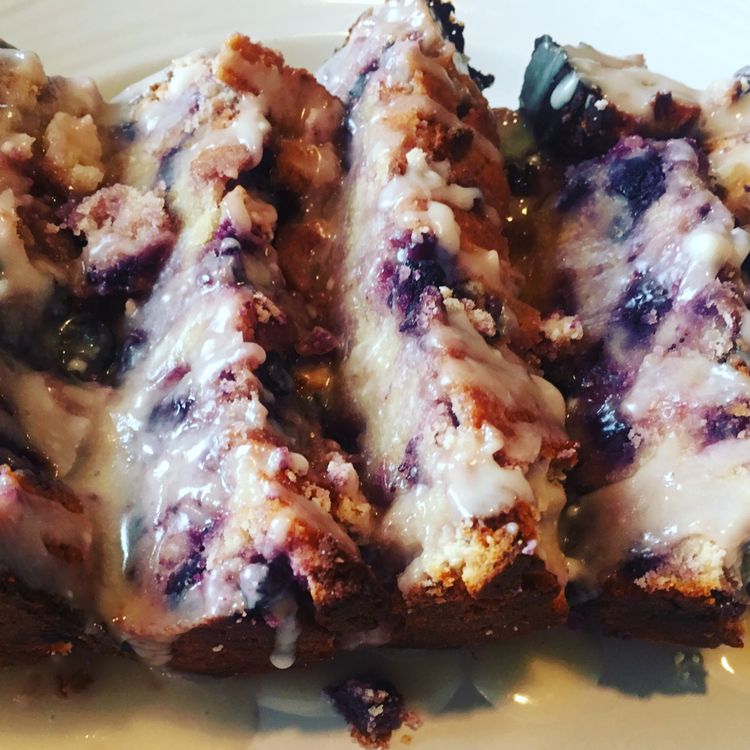 Ingredients:
BREAD:
2 c all purpose flour
1 Tbsp baking powder
1 c sugar
1/4 tsp salt
1 tsp fresh lemon zest
1-1/2 c fresh blueberries
2 tsp fresh squeezed lemon juice, or more to taste
3 Tbsp vegetable oil
2 large eggs
1 c milk
GLAZE:
2: Tbsp fresh lemon juice
1/4 c sugar
1 tsp fresh lemon zest
Directions:
1. Combine flour, sugar, baking powder and salt. Stir in blueberries and the lemon zest.
2. In another bowl, beat eggs; add milk, oil and lemon juice. Stir into the dry ingredients mixture, just until moistened.
3. Pour into a greased 9×5 loaf pan. Bake at 350 degrees for one hour or until toothpick tests clean.
4. Prepare glaze by combining all ingredients. After removing loaf from the oven, while still warm, brush or drizzle the glaze over the bread.
5. Let cool for 10 minutes, remove to a wire rack to cool completely. Cut and enjoy! This is a great goodie gift!