This is a recipe for my Grandmother's famous salmon cakes. It is a family recipe that has been passed down through generations. Serve with macaroni and cheese or any other type of side dish.
Prep: 10 mins
Cook: 20 mins
Total: 30 mins
Servings: 4
Yield: 4 servings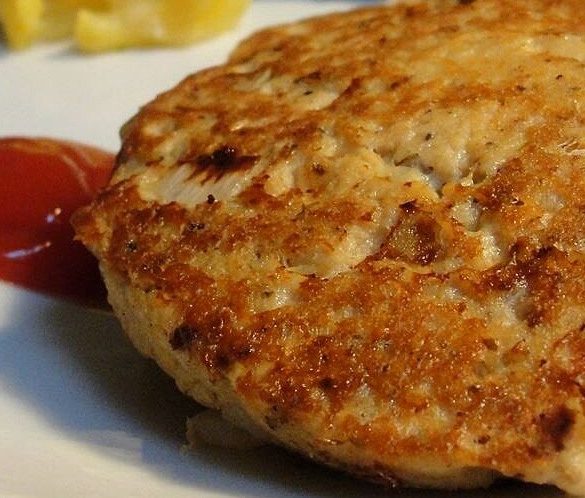 Ingredients
1 (14.75 ounce) can salmon, drained and flaked
2 eggs, beaten
1 small onion, diced
1 teaspoon ground black pepper
3 tablespoons vegetable oil
Instructions
Step 1
Pick through the salmon and remove any bones. In a mixing bowl, beat the eggs and add the diced onion, salmon and pepper. Mix thoroughly.
Step 2
Shape into 2 ounce patties; about 7 or 8 patties. In a large skillet over medium heat, heat the oil. Fry each patty for 5 minutes on each side or until crispy and golden brown.
Nutrition Facts
Per Serving:
307 calories; protein 27.5g 55% DV; carbohydrates 2.3g 1% DV; fat 20.3g 31% DV; cholesterol 138.4mg 46% DV; sodium 407.5mg 16% DV.