These truly are the easiest apple dumplings ever and again…in MY opinion, the very best I have ever had!! I think it's so interesting that it actually involves 7-up and it really adds to the flavor! These are phenomenal! Add a scoop of french vanilla ice cream and enter into paradise!
I know these are wonderful and great for a crowd. Thanks for sharing the recipe.
Watch it girl, its hard to have just one lol especially with the french vanilla ice cream! Enjoy!
Taking these to our homecoming tomorrow. They are absolutely outstanding!
Thank you
Cook time: 45 Min | Prep time: 20 Min | Serves: 16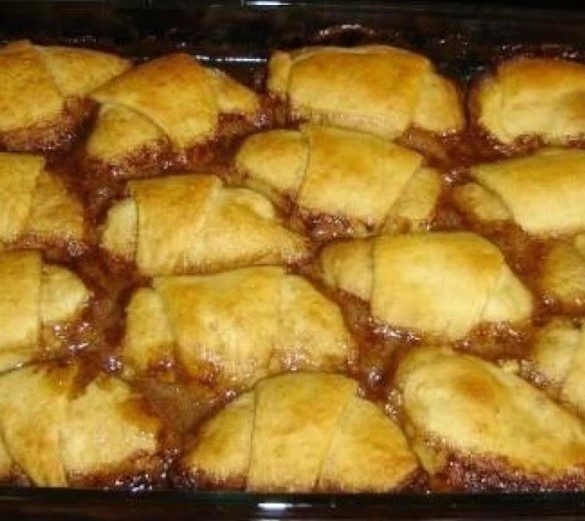 Ingredients
2 pkg 8 oz. crescent rolls
1 c butter
1 1/2 c brown sugar
1 tsp vanilla
1 tsp cinnamon
1 1/2 c 7-up (or other lemon soda)
2 granny smith apples (2 apples makes 16 dumplings)
Instructions
1. Butter a 9x13 baking dish
2. Preheat oven to 350
3. Peel and core apples, then cut EACH apple into 8 slices.
4. Roll each apple slice in a crescent roll and place in the buttered dish.
5. Melt butter, stir in sugar, vanilla and cinnamon. When it's thickened, remove from heat and pour over the dumplings.
6. Pour the soda in the middle and along the edges of the pan (not over the rolls)
7. Bake for 35-45 min. or until they become golden brown.