This is my mother's cake recipe from the depression. It is also my favorite chocolate cake.
Servings: 12
Yield: 9 inch square cake
Ingredients
2 cups all-purpose flour
1 ½ teaspoons baking soda
1 cup white sugar
¼ teaspoon salt
1 cup water
¾ cup mayonnaise
2 (1 ounce) squares unsweetened chocolate, melted
Directions
Step 1
Preheat oven to 350 degrees F (175 degrees C). Grease and flour a 9 inch square pan.
Step 2
In a large bowl, sift together flour, soda, sugar, and salt. Add the water, mayonnaise, and melted chocolate. Mix together well.
Step 3
Bake for 35 minutes, or until done. Frost with your favorite icing.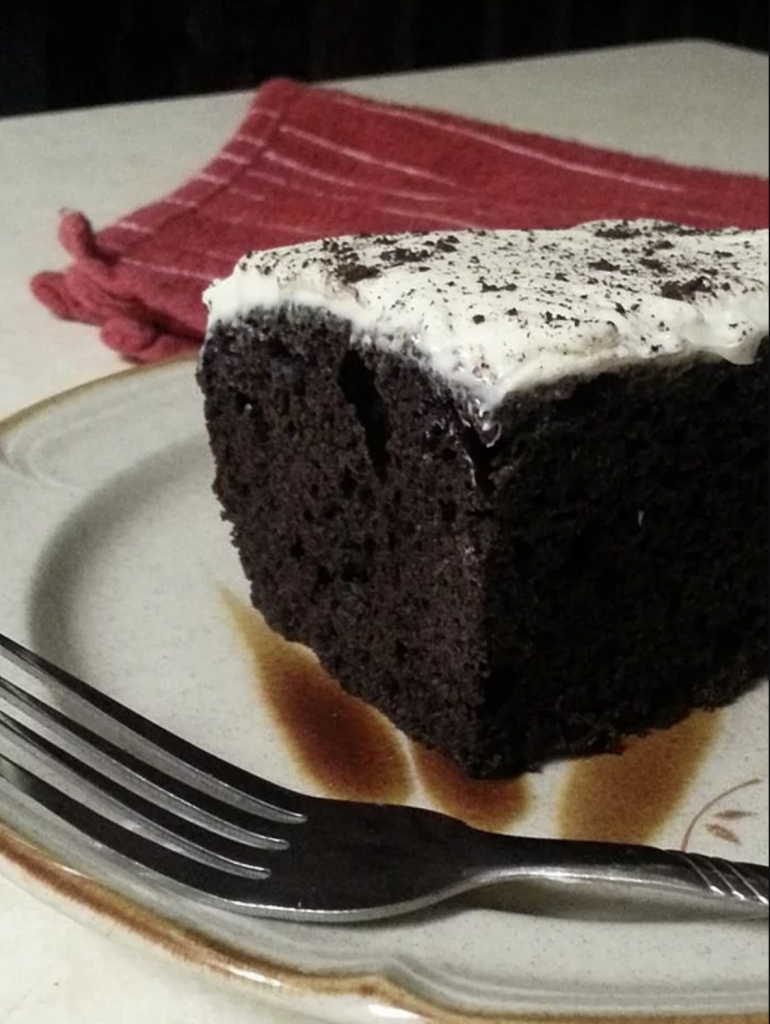 Nutrition Facts
Per Serving:
262.4 calories; protein 2.9g 6% DV; carbohydrates 34.4g 11% DV; fat 13.6g 21% DV; cholesterol 5.2mg 2% DV; sodium 285.4mg 11% DV.