Oh my God, these cheesecake cookies are good and so easy. Use your imagination. I stumbled upon this recipe after realizing just how many cake mixes I had in my pantry. I love the flavor the cream cheese gives it. I'm a chocolate chip fiend, so I used a Duncan Hines French Vanilla cake mix and a small package of chocolate chips.
I used a butter cake mix and added chocolate chips. This, along with the cream cheese, turned these cookies into the ultimate sweet treat. Seriously good!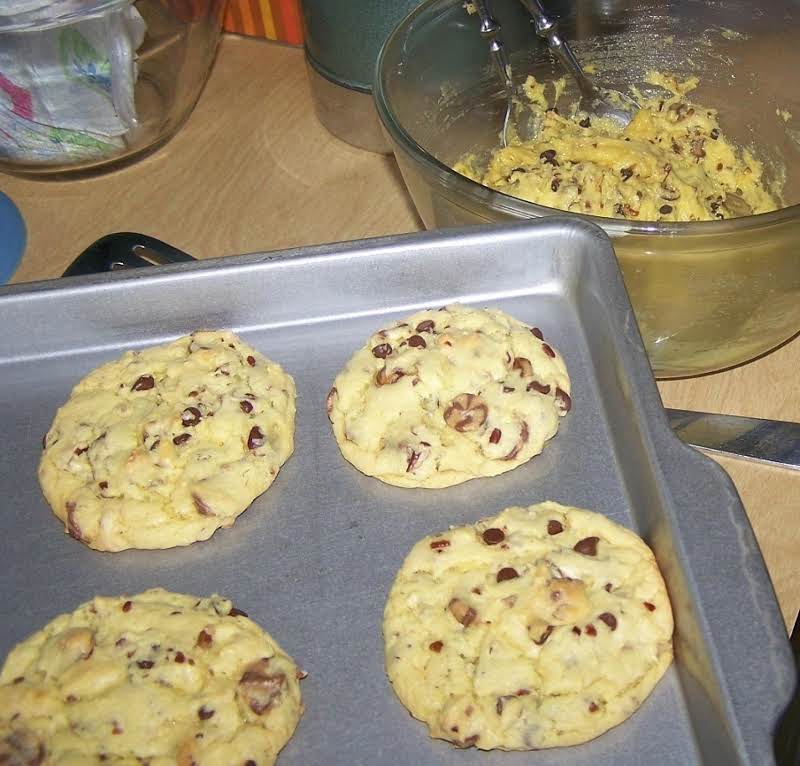 Cook time: 10 Min  Prep time: 5 Min  Serves: around four dozen
To Make This amazing Recipe You'Il need The following Ingredients: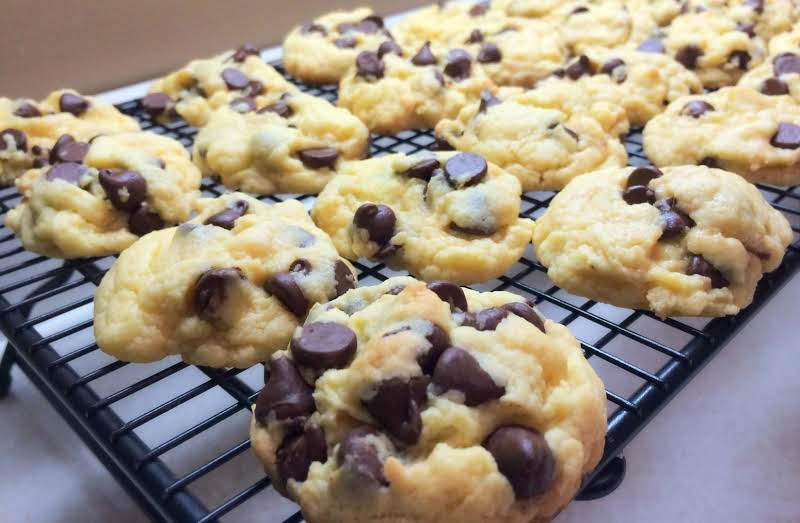 Ingredients:
1 box cake mix, any flavor
8 oz cream cheese, room temperature
1/4 c butter, room temperature
1 large egg
1 tsp vanilla (optional, depending on flavor)
1 c any add-ins (flavored chips, candy, nuts, etc) amounts can be varied. For chocolate chip I added a 12 oz bag of semi-sweet
chips
Directions:
1. Preheat oven to 375 degrees. Cream together butter and cream cheese. Add egg and vanilla; mix until well blended. (I used a mixer for this part only.)
2. Stir in cake mix a little at a time until it's all blended and then add any chips, candy or nuts, as you like.
3. Spoon onto cookie sheer and bake for 10 minutes, until edges are brown.