BREAKFAST OPTION 1
Vegetable Egg Scramble & Fruit Salad
1 egg, scrambled
2 mushrooms, sliced
Green onion, to sprinkle on top of cooked egg and mushrooms
2 tbsp of olive oil
1 orange, peeled and cut
1 kiwi, peeled and sliced
Sliced almonds, to sprinkle on the fruit (optional)
Add olive oil to a small cooking pan, over medium low heat to melt. Crack an egg in a bowl, and whisk it with a fork, then add it to pan on stove. Add sliced mushrooms and scramble the egg. When done cooking put on a plate to serve. In a separate small bowl, combine orange, kiwi, and a handful of almonds. Enjoy as a side dish to your egg.
BREAKFAST OPTION 2
1⁄2 of a whole grain english muffin, or 1⁄2 of a multi-grain bagel with 1-2 tbsp of peanut butter (add sesame seeds, or raisins if you like)
BREAKFAST OPTION 3
Banana & Cream Non-Oatmeal (add 1 tsp ground flax seed and 1 tsp chia seeds)
1 ripe banana
1 tbsp butter
1 pinch of sea salt
1/4 tsp cinnamon
Blueberries (Optional; to sprinkle on top)
Mash your banana, then add the salt and cinnamon. Warm the coconut butter in a saucepan over low heat, or in the microwave for about 10 seconds, or till it's runny and warm. Pour it into the banana mixture, add your chia and flax seeds, and stir. Top with blueberries and enjoy
BREAKFAST OPTION 4
Chia Pudding
1/4 cup chia seeds
1 cup coconut milk
1/2 tsp cinnamon
Sprinkle some fresh blueberries on top. Mix everything together, cover, and refrigerate overnight. Eat in the morning
BREAKFAST OPTION 5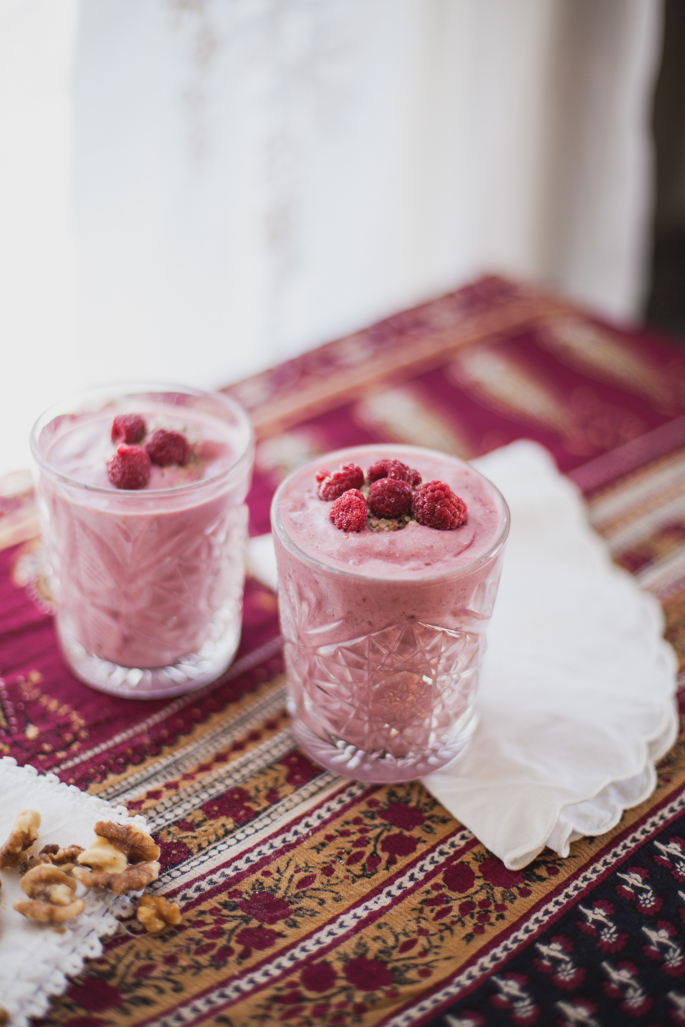 Raspberry Pineapple Smoothie
1 ripe banana
6 ounces raspberry yogurt
8 ounces chopped fresh, or frozen pineapple
3⁄4 cup fresh, or frozen raspberries
1⁄2 cup almond milk
2 tbsp fresh lime juice
Add all of the ingredients to the blender and blend until smooth. Taste and adjust ratios as necessary.
BREAKFAST OPTION 6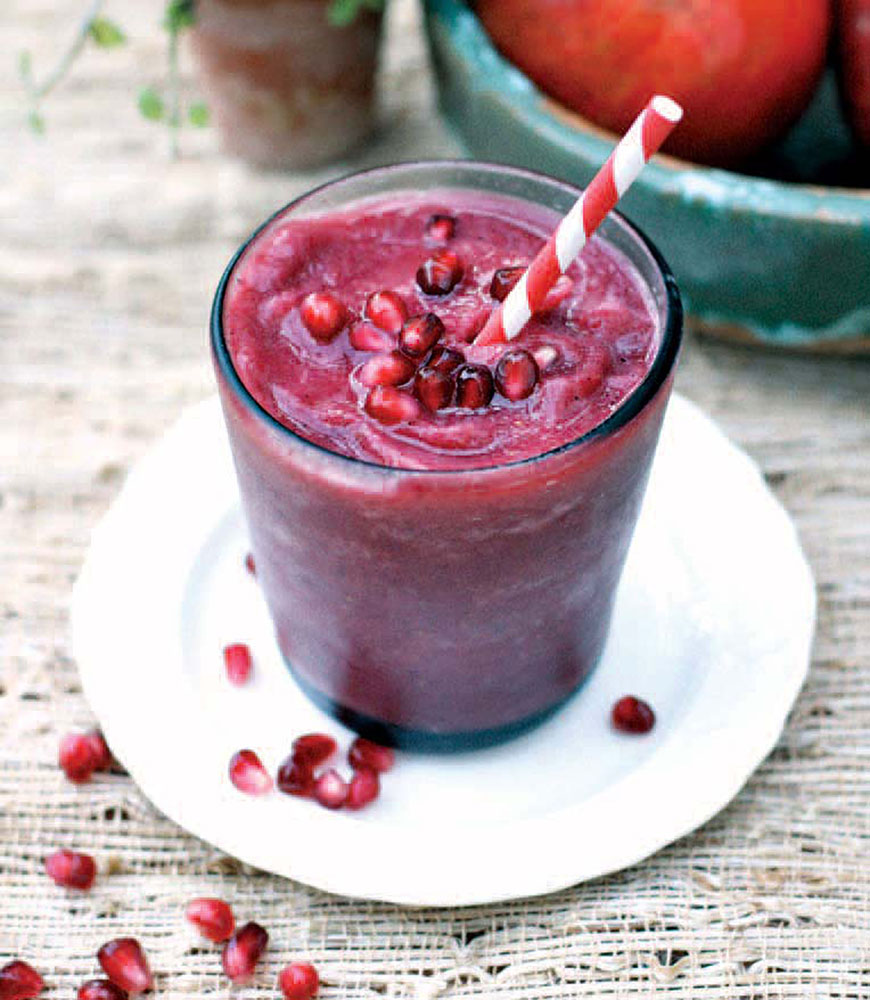 Hide Your Kale Smoothie
1 medium ripe banana (peeled and sliced)
1/2 cup frozen mixed berries
1 heaping tbsp of ground flax seed
1 cup of frozen or fresh kale
2/3 cup 100% pomegranate juice (no added sugar)
1 tsp honey
1/2 cup of coconut water (no added sugar)
Add all of the ingredients to the blender and blend until smooth. Taste and adjust ratios as necessary.
BREAKFAST OPTION 7
Organic whole grain cereal of your choice. Try an find a cereal that is non-GMO. One cup of cereal, and 3/4 cup of milk. Use organic whole milk, or 2% with cereal. Top with some fresh blueberries, or sliced strawberries.
BREAKFAST OPTION 8
1 egg (any style), with 2 pieces of turkey bacon
BREAKFAST OPTION 9
An Apple, sliced with Almond Butter
BREAKFAST OPTION 10
Anything you would like, within reason, under 350 calories
DRINK 2 TO 3 GLASSES OF WATER IN BETWEEN BREAKFAST AND LUNCH
MEAL PLAN LUNCH CHOICES:
LUNCH OPTION 1
Grain Free Couscous Salad with Baby Kale and Artichoke Hearts (serves 3)
1 lb of ground chicken or turkey
1 tsp olive oil
1⁄4 cup diced red onion
4 oz baby kale leaves (if you are not a kale fan, use baby spinach), chopped
1 cup quartered artichoke hearts – if in brine, drain & rinse before using Juice of one lemon
Handful of fresh cilantro, chopped
4 sprigs-worth of fresh mint leaves, chopped (optional)
Extra virgin olive oil to taste.
Heat a large flat bottomed pan or skillet with the olive oil over medium-low heat. Add the ground chicken to the pan, breaking up with the back of a spoon and cook through until no pink remains, about 10 minutes. Remove the chicken from the pan and lay out to dry for a few minutes on some paper towel. Reserve any chicken juices in the pan for later. Using a food processor, or blender pulse the cooked chicken into large crumbs as if you were "ricing" a cauliflower. Don't over-process/blend, or you get paste! Add the chopped cooked chicken to a large salad bowl. Chop the baby kale leaves (or spinach), red onion, cilantro and mint leaves. Add to the bowl. Drain the artichoke hearts of any brine or oil, rinsing if necessary, then slice into strips and add to the bowl with the lemon juice, reserved chicken juices and as much extra virgin olive oil as you like. Toss to combine and serve.
LUNCH OPTION 2
Sushi (sashimi, nigiri, or rolls. Can be pre-bought from a local grocery store)
LUNCH OPTION 3
Fajitas (chicken, beef, or shrimp; without tortillas; no more than once a week)
LUNCH OPTION 4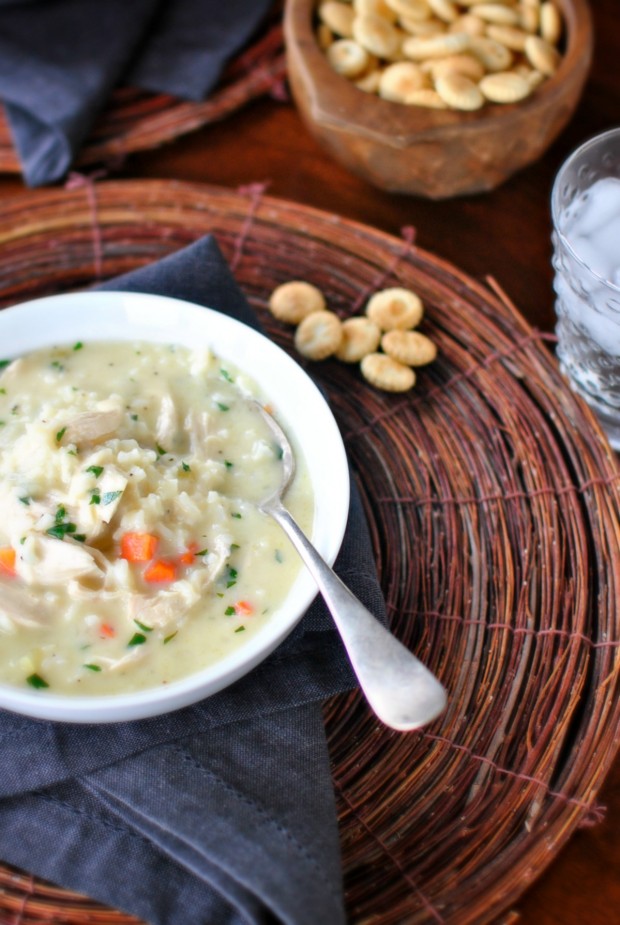 Greek Lemon Rice Soup (serves 3; make at home and reheat at work, or eat at home)
6 cups organic vegetable broth
5 oz. uncooked regular white rice
4 eggs
4 tbsp fresh lemon juice
Dash of salt
Dash of white or black pepper
In a 5-quart pot, bring broth to a boil. Reduce heat, add rice, cover and simmer until rice is tender, about 20 minutes. In small bowl, beat eggs and lemon juice. When rice is done cooking. Remove pot from heat. Allow to cool for 5 minutes. Stir in egg and lemon juice mixture, constantly stirring until well blended. Season with salt and white pepper. Serve.
LUNCH OPTION 5
Adult Lunchable (serves 1; made at home and brought to work)
Choose a meat: Chicken, turkey, salami, or ham (5 slices of meat)
Choose a fruit: Apples, grapes, strawberries, blueberries, raspberries (1 lg piece, or a handful) Choose a nut: Walnuts, pistachios, almonds (a handful)
LUNCH OPTION 6
Burger, plus fixings (without the bun); may have with small amount of zucchini, or sweet potato fries (no more than twice a month)
LUNCH OPTION 7
Bowl of soup of your choice from a restaurant or supermarket.
LUNCH OPTION 8
Any type of salad you enjoy with up to 3 tbsp dressing, but you need to be under 400 calories; no meat
LUNCH OPTION 9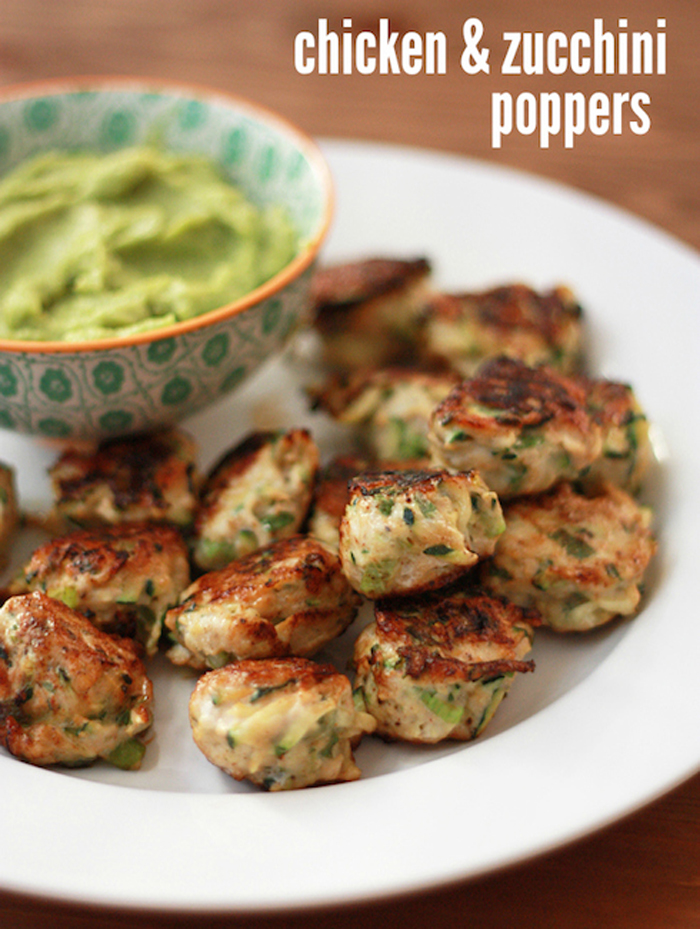 Chicken and Zucchini Poppers (Serves 2) 1/2 lb. ground chicken breast
1 cup grated zucchini (leave peel on) 1 green onion, sliced
2 tbsp fresh cilantro, minced
1 clove garlic
1/2 tsp sea salt
1/4 tsp of freshly ground black pepper
1/4 tsp cumin
2 tbsp olive oil, for cooking
Toss chicken with zucchini, green onion, cilantro, garlic, salt, pepper, and cumin. Mixture will be quite wet. Add olive oil to a pan over medium heat. Put a heaping spoonful of the mixture into the pan. Cook for about 5-6 minutes a side. Flip and cook an additional 4-5 minutes, or until golden brown and the center is thoroughly cooked. Serve with guacamole.
LUNCH OPTION 10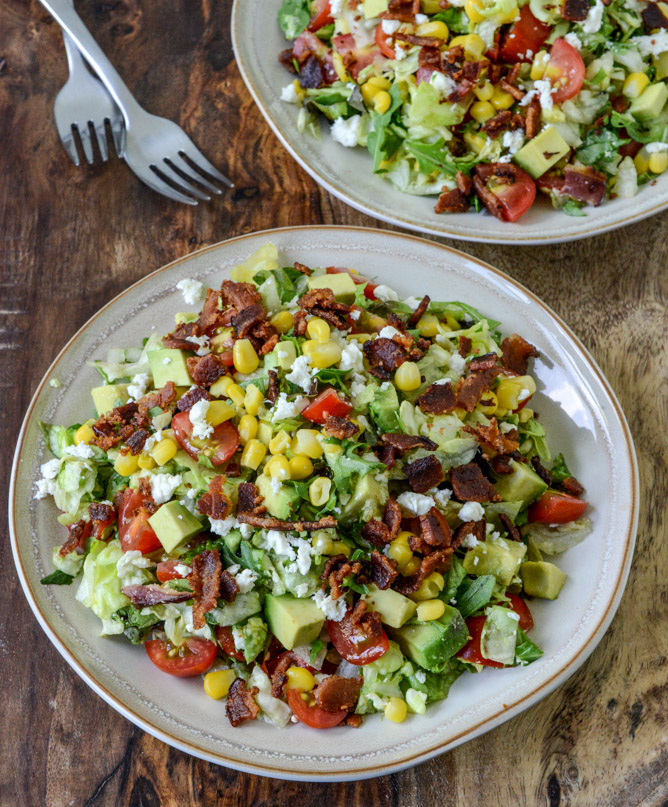 Avocado BLT Egg Salad (Serves 1)
1 avocado
2 hard-boiled eggs
1/3 cup grape tomatoes, cut in halves
2 strips bacon, cooked until crispy
1/4 cup scallions, chopped
1 teaspoon garlic powder
1/4 teaspoon sea salt
Make your hard-boiled eggs. Once done, peel, set aside in the refrigerator and let cool. While they are cooking, make bacon using you desired method and cook until crispy. In a medium bowl combine eggs, avocado, garlic and salt; smash with a fork until combined. Add in bacon pieces, tomatoes and scallions. Mix well. Taste and add additional salt and ground garlic as desired. Serve over fresh spinach or lettuce or in lettuce wraps!
LUNCH OPTION 11
Anything you would like, within reason, under 400 calories
DRINK 2 TO 3 GLASSES OF WATER BETWEEN LUNCH AND DINNER
MEAL PLAN DINNER CHOICES:
DINNER OPTION 1
Grilled steak (no more than 5 oz of steak), with a small baked potato or sweet potato, with a roasted or steamed veggie of choice (no more than twice a month) 1-2 tbsp of butter on your potato is ok.
DINNER OPTION 2
Quinoa Black Bean Crockpot Stuffed Pepper (Serves 4)
4 bell peppers
1 cup uncooked quinoa, rinsed
14 ounce can black beans, rinsed and drained
1 cup refried beans
1 1/2 cups red enchilada sauce
1 tsp cumin
1 tsp chili powder
1 tsp onion powder
1/2 tsp garlic salt
1 1/2 cups shredded pepper jack cheese
Toppings! Fresh cilantro, avocado, small amount sour cream
Cut the tops off the peppers and scrape out the ribs, and seeds. In a large bowl, combine the quinoa, beans, enchilada sauce, spices, and 1 cup of the cheese. Fill each pepper with the mixture. Note: You may have more mixture left over after all the peppers are stuffed. Just discard extra mixture. Pour 1/2 cup water into the bottom of your crockpot. Place the peppers in the crockpot so they are sitting in the water. Cover and cook on low for 6 hours, or on high for 3 hours. Remove lid when done, distribute remaining cheese over the tops of the peppers, and cover again for a few minutes to allow the cheese to melt. Serve and add additional toppings as mentioned above.
DINNER OPTION 3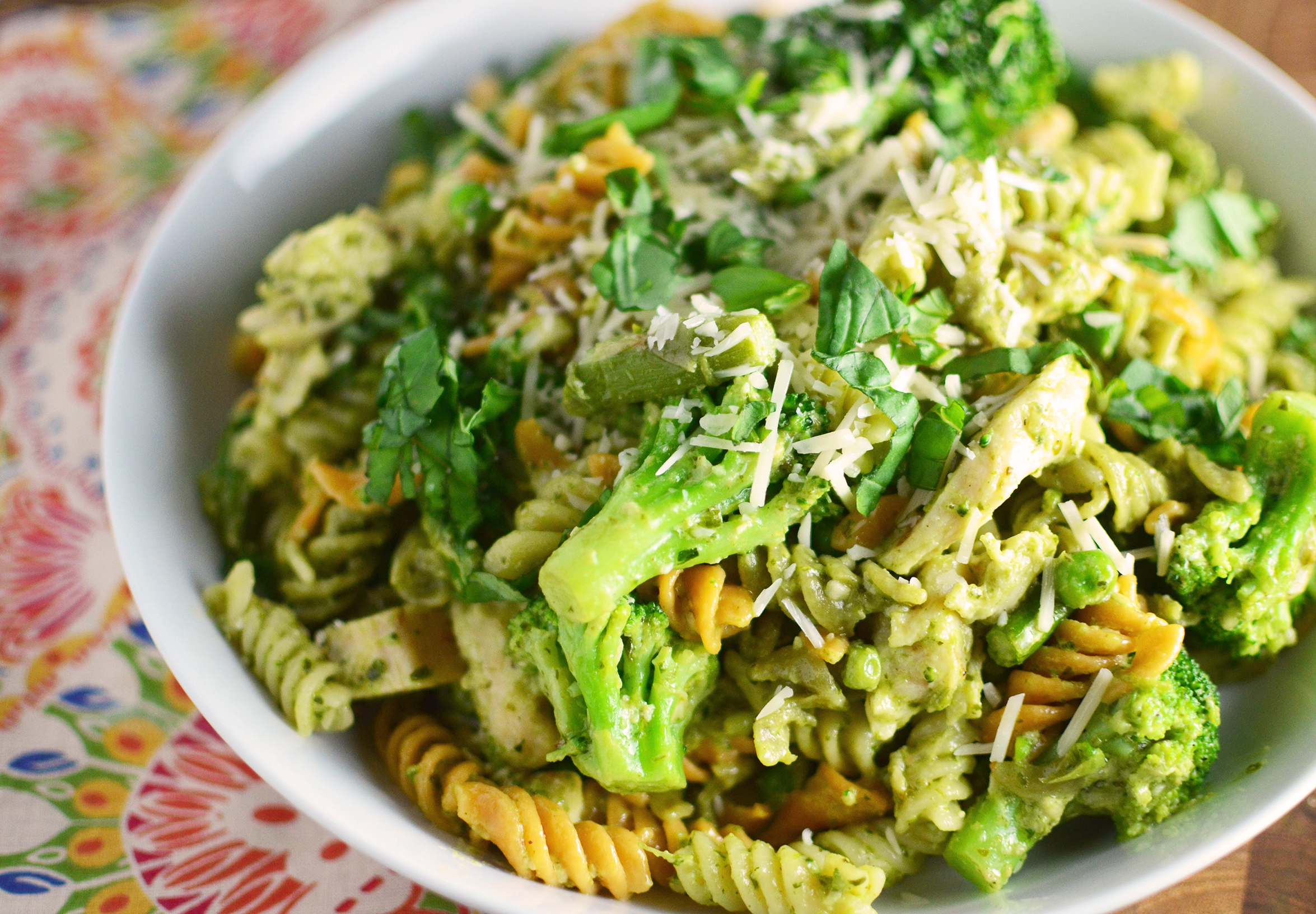 Pesto Pasta with Green Vegetables (Serves 3-4)
1/4 cup water
1 cup cut asparagus
1 cup cut green beans
1 cup broccoli
1 cup cut zucchini
1 tsp of sea salt
4 cups cooked pasta (any shape and brand, though I recommend Banza. It is made from chickpeas, so it is gluten
free pasta. It has way more nutrients and twice as much protein as regular pasta) 1/3 cup pesto
Steam, or boil the vegetables until tender. You should already have your pasta cooked. Add the vegetables, and pesto to pasta. Stir until well blended. This dish can be served warm, or cold
DINNER OPTION 4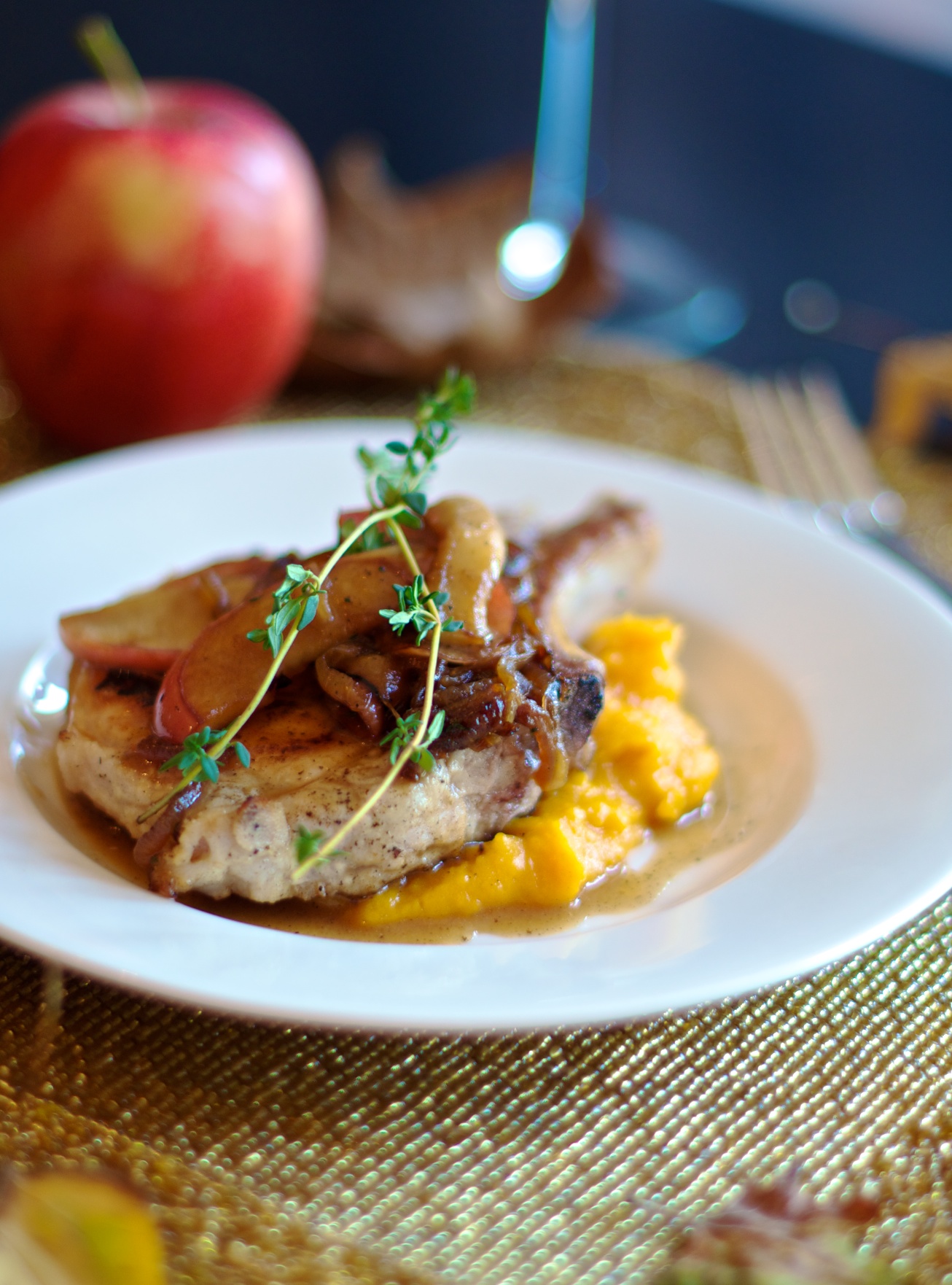 Roasted Pork Chops & Butternut Squash (serves 2; steamed spinach with garlic and a tsp of butter goes very well with this dish)
1 butternut squash, peeled, seeded, and cut into 1 1/2 inch pieces
7 tbsp of olive oil
2 bone-in pork chops (however thick you like them)
Heat oven to 400 degrees. On a baking sheet, toss the squash with 4 tbsp of olive oil, 1/2 tsp of sea salt, and 1/4 tsp of fresh ground black pepper. Roast, tossing once, until tender, 30 to 35 minutes. When the squash has cooked for 20 minutes, heat 3 tbsp of the remaining oil in a large skillet over high heat and add pork shops. Cook pork chops until browned, 3 to 5 minutes per side. Season pork chops to taste with sea salt and freshly ground black pepper.
DINNER OPTION 5
Crock Pot Ugly Chicken (Serves 3-4)
3 medium sweet potatoes, peeled and sliced (about 1/2 inch thick) 1 medium sweet onion, sliced
1 lb chicken, diced into chunks
1 cup baby carrots
1 red bell pepper, seeded and sliced 1 tsp minced garlic
Lightly grease crock pot with olive oil. Lay sweet potatoes in bottom. Place chicken on top of the sweet potatoes. Cover with onions, carrots, and pepper. Sprinkle on the garlic, cover and cook on low for 6-7 hours. Add a little salt and pepper to taste.
DINNER OPTION 6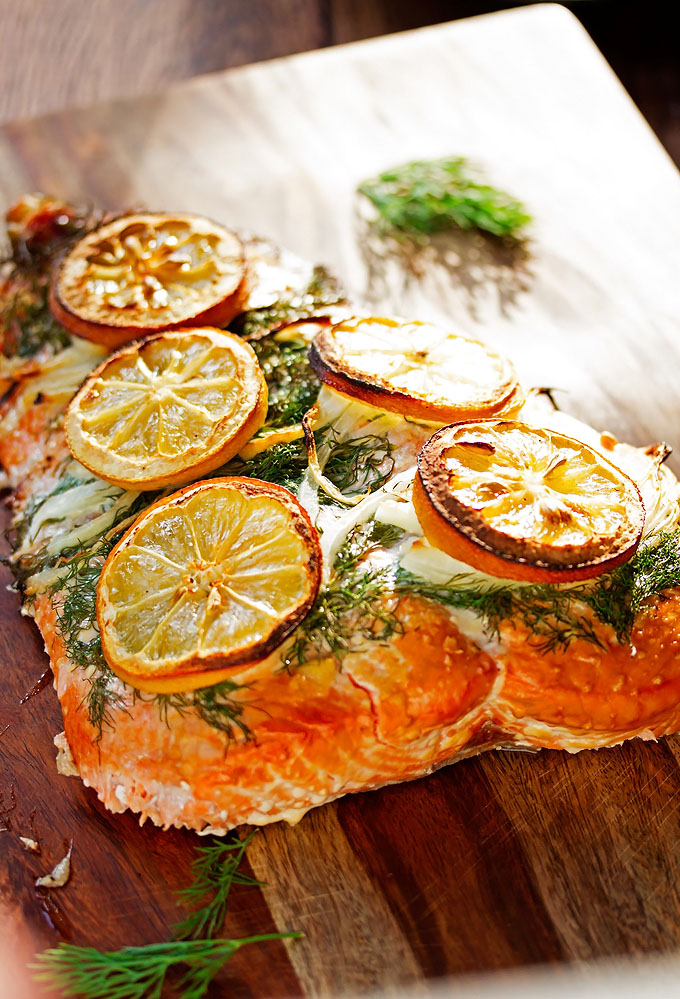 Lemon Dill Salmon (Serves 1)
1 wild salmon filet
1 sm zucchini
1 tsp olive oil
1 tbsp lemon juice
1 and 1/2 tbsp chopped fresh dill 3 lemon slices
1 Fifteen inch piece of parchment paper
Preheat oven to 350 degrees. Trim the ends of the zucchini and cut them in half, length-wise. Next cut them into 1/2 inch think half moons. Place the slices of zucchini in the middle of the parchment paper. Put the fillet on top, and add olive oil, salt and pepper. Top with the dill, and lemon slices. Fold over the parchment paper to cover the salmon. Place the packet on a baking sheet in the oven and bake for 15-20 minutes, or until the salmon is cooked to your preference. Open the packet slowly when done cooking. Enjoy!
DINNER OPTION 7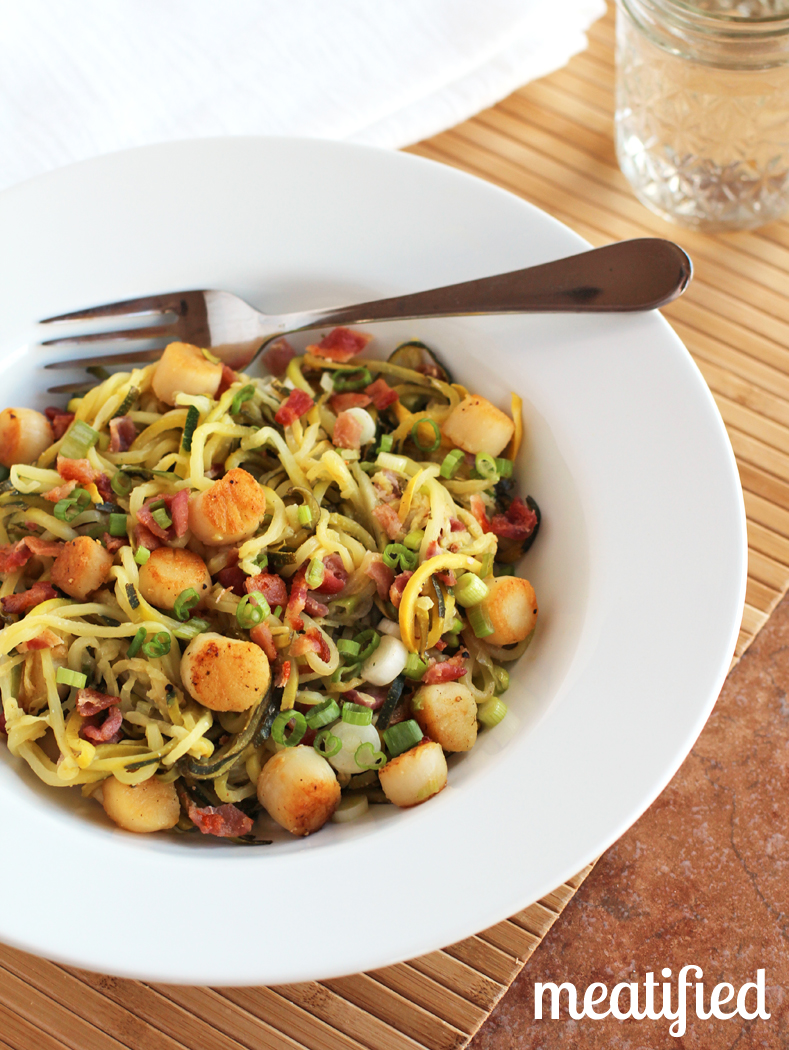 Zucchini Noodles with Scallops and Bacon (Serves 2)
1/2 lb petite bay scallops, cleaned and rinsed 3 slices of bacon (nitrate and sugar free)
4 medium zucchini, washed and dried
1 tbsp garlic powder
3 scallions/green onions, sliced and reserved for garnish Lemon juice of one small lemon
Olive Oil
Sea salt and ground pepper
Lay the cleaned scallops on a paper towel to dry. Lay another paper towel over the top and press down gently to absorb excess moisture, and set them aside. In a large pan, cook the bacon till crisp. While the bacon is cooking, use a vegetable spiralizer, or julienne peeler to make your zucchini noodle. Set the noodles aside. Once the bacon is cooked, remove it from the pan and set it aside. In the same pan, dump some of the bacon fat, but leave about 2 tsp of it. Bring the heat to medium high and add zucchini noodles, with the garlic powder. Saute the zucchini noodles until they are softened, about 3-5 minutes. While the noodles are cooking, chop up the bacon pieces. When the noodles are done cooking, remove pan from heat, toss in the bacon pieces , the chopped green onion, and the lemon juice. Set pan aside. Add some olive oil to another pan, and set heat to medium-high. Add the scallops and sear them till they are golden brown on both sides, about 2 minutes a side. Remove from heat and toss them with the noodles. Add salt and pepper to taste.
DINNER OPTION 8
Sweet Potato and Black Bean Quesadilla (makes 4 quesadillas; only eat one per person. Can also bring to work and reheat for lunch the next day)
2 large sweet potatoes 1 small red onion
1 tbsp minced garlic
1 tsp chili powder
1/2 tsp paprika
12 oz. can black beans 1/2 jalapeño diced 1/3 cup of salsa
8 tortillas
Fresh cilantro
Limes
Olive oil
Salt and Pepper
Preheat oven to 400 degrees. Prep sweet potatoes, and chop into bite size chunks. Mince onion. Spread sweet potato bites and minced onion on baking sheet. Drizzle with olive oil, then sprinkle on garlic, chili powder, paprika, a pinch of salt, and a pinch of pepper. Toss, then place in the oven to bake for 20-30 minutes. In a small sauce pan, heat up the black beans. Put a tortilla on a large frying pan that has been sprayed with coconut oil spray, and cook both sides. When the sweet potatoes and onion are done, scoop some onto the cooked tortilla, add desired amount of heated black beans, sprinkle some cilantro, squeeze some lime juice, top with another cooked tortilla. Press flat, and serve.
DINNER OPTION 9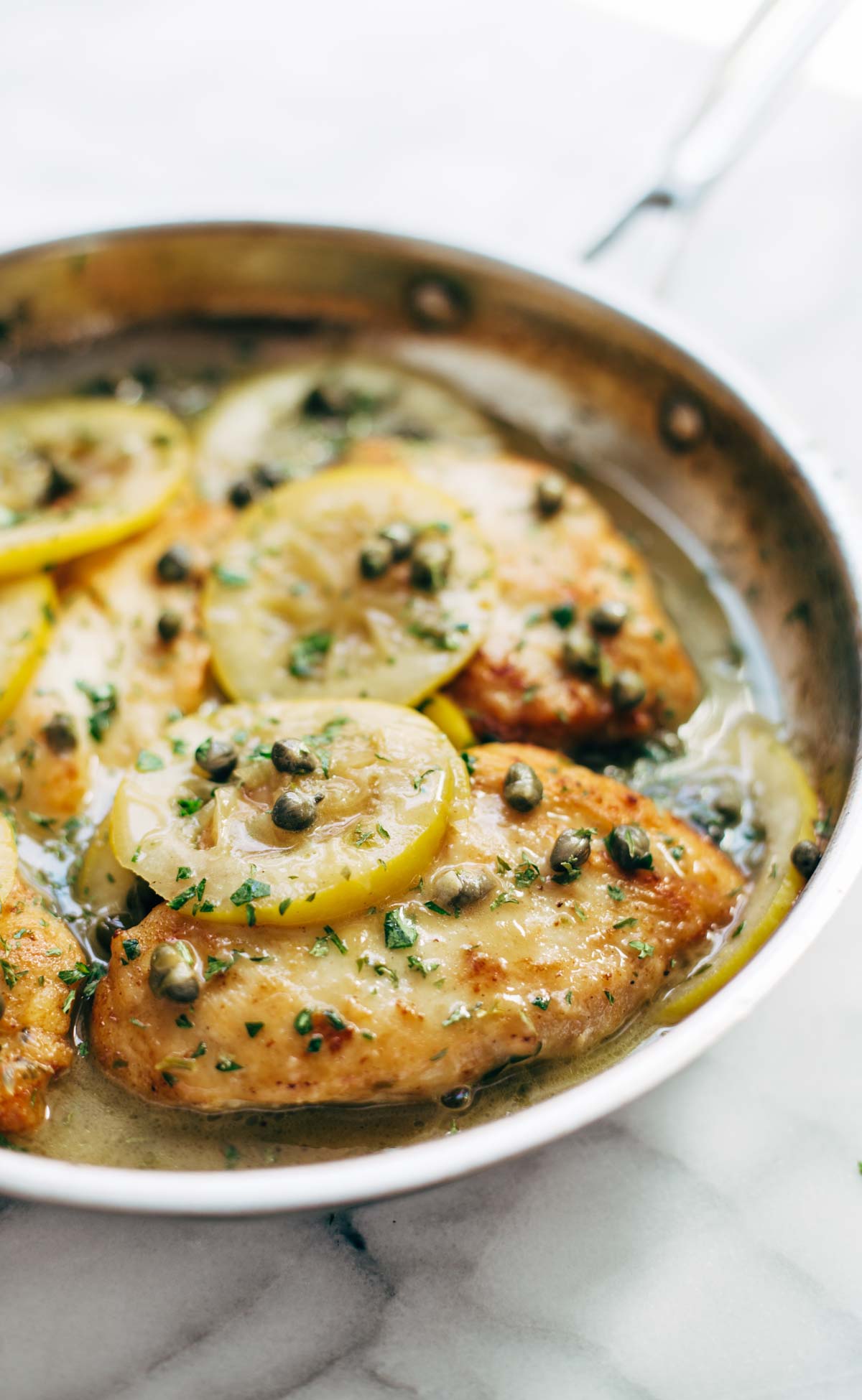 Chicken Piccata (Serves 3-4)
1 lb skinless, boneless chicken breast
2-3 tbsp capers, with juice
1 lemon
4 tbsp butter
3 cloves garlic, minced
3 tbsp all purpose unbleached flour
14 oz. chicken broth
Slice chicken breast down the center to make two thiner breasts. Pan fry both side of the chicken using a combination of sunflower oil and/or olive oil. A couple of minutes each side, or until some browning is visible on both sides. Season with garlic,sea salt, and pepper. Once cooked, set aside and squeeze some fresh lemon juice over the chicken. In another saucepan, sauté garlic in olive oil until transparent. Add flour making a paste. Cook, stirring, until golden brown. Add chicken broth a little at a time, and add 2 tbsp of lemon juice. Stir over medium heat until thickened. Add capers with juice. Serve over the chicken. Steam some rice as a good side with this dish.
DINNER OPTION 10
Any type of salad you enjoy with up to 3 tbsp dressing, but you need to be under 400 calories; Can have up to 4 oz. of chicken if you haven't had any other meat that day.
BEFORE BED:
Drink another 1 to 2 glasses of water. One of them should be hot, warm, or cold with 2 tbsp of apple cider vinegar (must be a brand that contains The Mother, which is healthy bacteria)
SNACKS:
Nuts (preferably walnuts, pistachios, cashews and/or almonds; can be lightly salted) – Organic applesauce (unsweetened)
Cluster of white, or red grapes
Any type of fruit, fresh or dried (do not buy a brand with added sugar)
Pickles
Olives
Greek Yogurt (with chia seeds if you can find it)
Avocado (plain, or with some salsa; I like mine with lemon juice)
Raw veggies ( can also be cut and dipped in small amount of dressing)
Beef jerky (no more than once a week, and make sure it is made with real beef)
Anything fermented (kefir, sauerkraut, kimchi, or tempeh)
OTHER BEVERAGES:
Unsweetened Iced Tea (up to 2 cups a day)
Coffee (a little almond milk is ok; no sugar, or try coconut sugar; and no more than 2 cups a day)
Herbal tea, or green tea (up to 1 cup a day of each)
Fresh squeezed juice (up to 12 ounces a day)
Coconut water (up to 24 ounces a day)
Low Sodium V8 Juice (up to 1 cup a day)
TRY TO LIMIT:
White breads and white sugar
Soda
Fast food
Frozen food (with the exception of fruits and vegetables)
NEVER EAT:
Fat free anything
Diet anything
Margarine or butter substitutes
Sugar free anything (unless it is naturally sugar free, or you are diabetic)
Photo Credits: 
http://blog.williams-sonoma.com/farmers-market-scramble/
http://willfrolicforfood.com/2015/01/wolf-moon-raspberry-maca-smoothie-vegan-gluten-free.html
http://www.self.com/food/2016/02/11-superfood-smoothies-under-300-calories/
http://www.recipeshubs.com/kale-butternut-chicken-salad/41798
http://www.simplyscratch.com/2013/12/creamy-chicken-lemon-rice-soup.html
http://www.onelovelylife.com/chicken-zucchini-poppers-gf-df/
http://www.howsweeteats.com/2013/05/blt-chopped-salad-with-corn-feta-avocado/
http://www.byamos.ca/recipes/peppercorn
http://www.simplesweetsavory.com/chicken-green-veggie-pesto-pasta/
http://newsouthfoodcompany.com/pork-chops-with-roasted-butternut-squash-puree-and-caramelized-apple-onion-compote/
http://cookswithcocktails.com/maple-plank-bbq-salmon-with-roasted-garlic-lemon-dill-butter/
http://pinchofyum.com/lemon-chicken-piccata-with-grilled-bread
http://meatified.com/zucchini-noodles-scallops-bacon/new-zucchini-noodles-with-scallops-and-bacon/
TO CONTINUE, SEE THE NEXT PAGE (CLICK THE BLUE NEXT BUTTON BELOW)